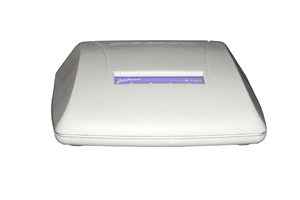 The essential tool for the home or the office
The Jetstream features all the latest technological innovations to turn your home or office into a complete communications centre. Fax capability and voice messaging are standard with the Jetstream.
Australian All Over
Like all Maestro modems the Jetstream is fully Australian made. It is designed specifically for the Australian Telephone Network. Most imported products feature circuitry designed with overseas systems in mind. Such approximations of compatibility will work up to a point, but as speeds increase, the differences become more apparent in terms of performance.
A solution for Everyone
The Jetstream has a range of options to suit everyone's needs. Including External 33.6k, V.90 and K56flex models. There is also an Internal Dual Compatible 56k modem.
Leading Edge Technology at an Affordable Price
The Jetstream has an excellent track record for performance at an affordable cost.